Prepare your business for a safe
return to the new normal.
MachWall CONNECT is a universal solution for COVID-19, providing a partition solution that purifies the air, allows for physical distancing, and is built with easily sanitized surface materials.

stay connected with confidence
MachWall Connect offers a complete customizable solution that provides your customers with the safety precautions and physical distanced environment they expect. Keep your staff safe as well by providing separation without sacrifice.
Our versatile structures provide physical separation, keeping people isolated without limiting visibility or connection to the larger area.
We've chosen materials that will sanitize quickly and easily, withstanding repetitive exposure to alcohol-based
cleaning solutions.
"NECESSITY IS THE MOTHER OF INVENTION." (Plato)
COVID-19 has forever altered the way we do business. Current guidelines limit capacity, resulting in signifcant loss of revenue and opportunity. What if you could keep your customers safe and return to pre-pandemic sales? Let's make that "what if" a reality with MachWall Connect.
We've done extensive research to find a safe solution.
As a company, we spent the last few months culling the news, research, product development and scientific studies for all the information we could find that would inform our design. It is from here that MachWall CONNECT was created and launched. A partition solution that is – as far as we can tell – the only one of its kind available.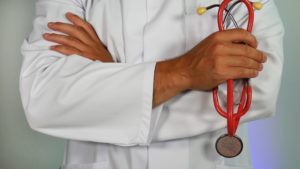 We asked medical professionals to review our product design and provide candid feedback on the viability of the product as
Read More »
Download our White Paper Today!
An Interview with Dr. Paul Rabito, MPH, MA
"I think that MachWall Connect is certainly a necessity as we phase back into public interactions. I am also tremendously impressed with the aesthetics. We've all seen the current materials that stores are using and I don't think anything is as appealing as these. They seem to be a fully functional modular system that suits the needs of most businesses."