Keeping Us CONNECTed While Keeping Us Apart.
Your business viability drives our innovation and gives purpose to our designs.
Keeping customers safe, healthy and protected builds reputation and retention. Ensuring staff have a healthy protected environment to work in increases their trust in you. Providing safe barriers for customer experience allows you to maximize capacity and surpass your competition.
A simple design, the CONNECT concept is a complex solution to a universal pandemic. Our research has driven our design and left no detail to chance. CONNECT specifications address each public health concern and provide a complete answer.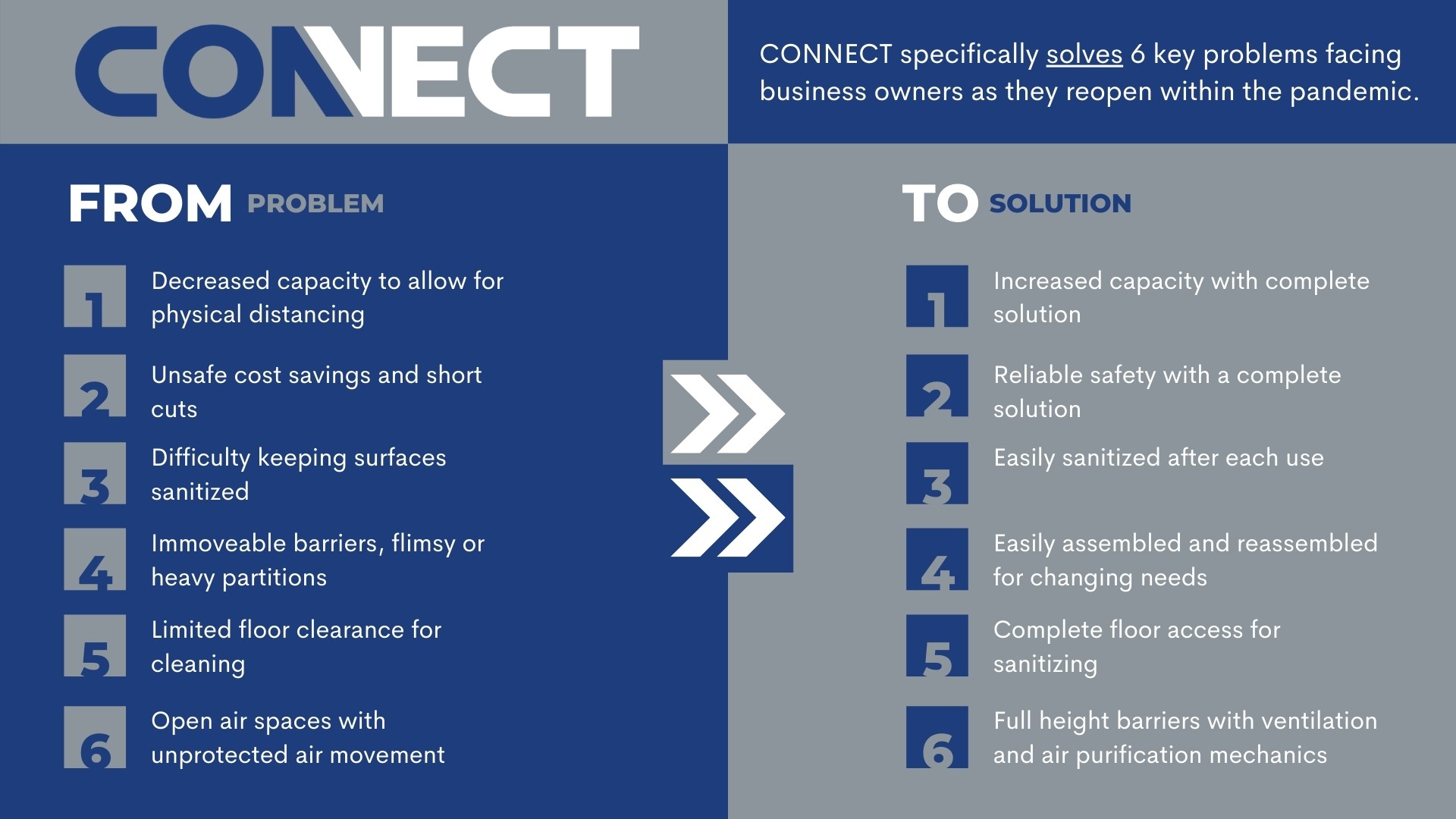 Your business viability and the health of your people is the highest importance to MachWall CONNECT. Every unit is designed to keep people safe from germ contamination and public exposure.